Why Georgian Architecture Continues to Inspire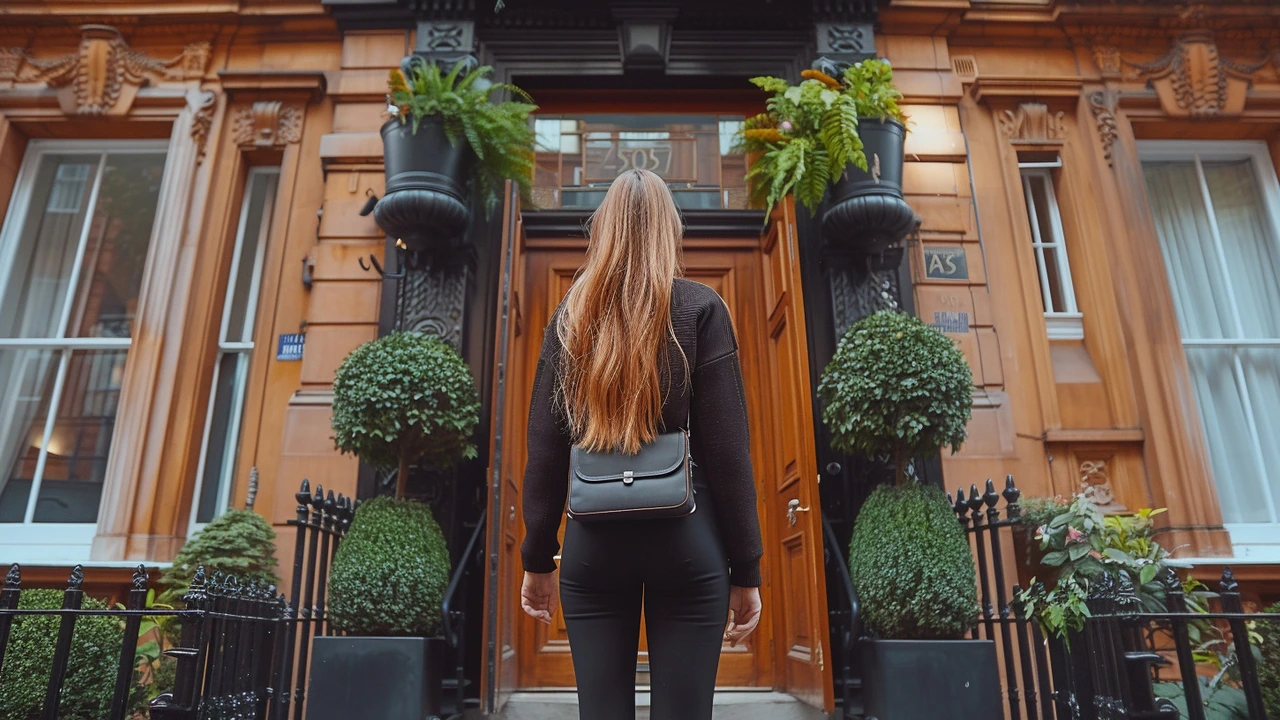 Aug, 2 2023
The Georgian Era: A Beacon of Artistic Excellence
Why does Georgian architecture continue to inspire over three centuries after its inception? This question often rolls in my mind as I look out the window of my living room onto the lovely Georgian mansion across the street. I find myself bewitched by the elegant symmetry, the grandeur, the attention to detail. It's like staring at a beautiful poem crafted in bricks and mortar.
My husband, Donovan, had once playfully proposed that we should move into a Georgian style house. An exciting suggestion, though I had to decline. With our energetic daughter, Iona, and our Siamese cat, Snowball, we barely manage to keep our current house tidy. Imagine trying to tidy up a mansion with innumerable rooms!
The style originated during the reigns of the first four British monarchs from George I to George IV, between 1714 and 1830. I can't help but be fascinated by how the art, literature, music, and politics of this period intertwined, creating this distinctive style that stands tall even today.
Timeless Symmetry and Style Matters
The symmetry in Georgian architecture is indisputable and is profoundly thoughtful and consistent. From the meticulously planned streets to the precise layout of the houses, everything is harmoniously aligned. Even within a single Georgian house, it's as if an invisible line bisects the building and everything is perfectly reflected on both ends.
Georgian architecture is an epitome of balance, proportion and order. It's all about subtlety and symmetry, with the focus being on finesse rather than flamboyance. Like life itself, it has a remarkable balance – a dash of discipline subtly intertwined with creativity!
Flawless Façade: Conspicuously Captivating
One of the most striking features of Georgian architecture is the grand façade that draws our attention immediately. Those large sash windows that seem to twinkle in the sunlight, the bold entries, and the ornamental decorations subtly embellish the exterior and stand as a testament to the excellent craftsmanship of the period.
I remember visiting Bath, a UNESCO World Heritage City in England, a few years ago. As I walked down the Royal Crescent, the parade of those 30 magnificent Georgian townhouses nearly took my breath away. Stepping back in time, the limestone façade of the houses remained vivid in my memories, inspiring me to pen down this ode to Georgian architecture.
Timeless Elegance: Living Spaces that Live Long
The interiors are no less enchanting than the exteriors. On entering, you are greeted by a spacious hallway which leads to grand reception rooms adorned with beautiful stucco work and large, airy windows. The rooms are arranged on either side of the hallway keeping up with the admirable obsession with symmetry.
I had a chance to tour a few Georgian houses opened to the public, and I can tell you, strolling through the rooms felt somewhat surreal! The awe-inspiring pillars, the decorative mouldings, the sparkling chandeliers and the extensive use of mirrors to reflect light create a sense of understated luxury.
Georgian Gardens: Green Havens in Urban Spaces
And let's not forget the gorgeous gardens that so often accompany Georgian homes. These gardens are as historically significant as the architecture with their geometric layouts, imaginative topiaries, and grand vistas. Clear cut lines, neat hedges and well-arranged flower beds create an outdoor oasis that invites you to peacefully contemplate or simply relax.
Our walk in the Bath Botanical Gardens was one such memorable experience. Light-hearted chatter with Donovan, Iona's laughter ringing through the air, and Snowball purring by my side. It was an afternoon well spent amidst a giant green amphitheatre skillfully crafted during the Georgian times. A monumental example of man's ability to carve nature into exquisite works of art.
In conclusion, Georgian architecture is more than just buildings and gardens. It's a representation of societal order, artistic sensibility and beautiful simplicity. It stands as an elegant reminder of our past, while continuing to inspire the present. And for me, it's not just about the romance of the bygone age, it's also about the dreams we build, the homes we cherish, and the legacy we leave behind. Long live the architectural poetry that is the Georgian Style!